WILL JANUARY 31, 2013 BE OUR LAST PROGRAM?




Here's the PayPal donation button:
IF you would like to GET something for your money, may we suggest you purchase The Prophecykeepers Wisdom Library? Click Here for more info!




In case you had not noticed, we have NEVER charged one red cent to listen to our programs. Charging for information in the Native world is unethical... "Spirit" is free. Time was, medicine people had all their needs taken care of. Now, thanks to European invasion, acculturation and forced conversions to "Christianity," medicine people are now the poorest... and we are forced to BEG for support.
That has presented a problem for Prophecykeepers Radio from the beginning. We were forced to shut down between late 2008 and just a few months ago because of lack of financial support.
We caught, REDHANDED, another talk show host, Mitch Battros, CHARGING for link access to our website without offering any support whatsoever. He was confronted by email, and offered no apology or even so much as a reply.
Since 2004, Prophecykeepers Radio has been a voice crying in the wilderness... a sure sign that we are doing things right. Traditional elders are VERY picky about where they make public appearances. Some, like Hunbatz Men, have made their first (only?) media appearances on Prophecykeepers Radio.
We spread the TRUTH of what the elders really teach... and the truth has never been popular. It wasn't raining when Noah built the ark... and our discoveries have made history. We made this discovery back in 2003:
Mad Bear Anderson was the founder of the Indian Unity Movement... he was a Lord or "Sachem" of the 6 Nations (Iroquois) Confederacy.

He said, "Someday someone will collect all the Native People's prophecies, myths and legends, and would publish them in one place, so they could be compared with those of all Native Peoples worldwide." "...and then we really will have something!"


Wallace "Mad Bear" Anderson

Mad Bear passed away in 1985 before he could realize his dream of collecting and comparing prophecies from all over the world... BUT he appeared to Will Blueotter in a dream in 1985, but Will did not actually know who he was until 1996, when he obtained a copy of the book Mad Bear by Doug Boyd. These events conspired to eventually lead Will on a quest to fulfill Mad Bear's goals -- beginning in mid-1990s with the advent of the Internet. Unknown to Blueotter until after it actually happened around 2005, Mad Bear also appeared to artist Marcine Quenzer, and commissioned a set of paintings depicting the founding of Great Law of The Iroquois Confederacy.

Mad Bear, a merchant mariner, was gathering prophecies for a book similar this website's contents when he passed into spirit in 1985. He intended to title it "Earth Mother Crying." Originally, these prophecies were all on our website in 1996 at what eventually became www.NativeAmericanProphecy.com, and we named our e-book in Mad Bear's honor once we learned of his prophecy in 1998.
Prophecykeepers Foundation's online Preppers Library is the most comprehensive prophecy encyclopedia in the world. included in the library are Blueotter's four e-books, which print out onto over 1000 pages on 8 1/2 x 11" paper... including 160 articles from 60 different indigenous nations -- from BOTH the Eastern and Western Hemispheres, literally from "Abenaki to Zulu."

You may print these e-books out, or save them to disk or thumb drive. All 100+ past interviews can also be downloaded and saved.
Here is a "mock up" of the Library, so you know what information you will receive.

A $24.99 PayPal wise investment (100% money back guaranteed if you are not satisfied) guarantees you lifetime access to this restricted survival library! After your transaction, you will instantly be taken to the secret URL for the Prophecykeepers Foundation's online Preppers Library.




Your gift will also help assure that Prophecykeepers Foundation's several Internet domains stay active on the Internet... namely:
http://NativeAmericanProphecy.com
http://Chickamauga-Cherokee.com
http://AmericanIndianTeaParty.com
http://www.Chickamauga-Cherokee.com/origins.html - Ancient Cherokee Origins
http://www.Chickamauga-Cherokee.com/phoenicians.html - Cherokee Phoenician X-files
Prophecykeepers also hosts all of the late Dr Robert Ghost Wolf's websites, in particular:
http://www.Wolflodge.org/bluestar/bluestar.htm - Hopi Blue Star Prophecy Fulfilled








http://www.RobertGhostWolf.com
---
"Mock up" of the Prophecykeepers Library.. links are non-functional!

WELCOME TO THE PROPHECYKEEPERS…

The Earthchanges Spiritual and Physical Readiness e-Library

by Will Anderson, "Blueotter" -- A Chickamauga Cherokee, Speaker for the White Roots of Peace Council and the host of Prophecykeepers Radio click to listen to the interview with Blueotter that started off Prophecykeepers Radio
---


Read our May 2003 press release concerning the ASTONISHING fulfillment of the prediction made by the Hopi Elders in concert with Dr. Robert Ghost Wolf on the Art Bell Show, in June 18-19 1998


The Prophecykeepers Library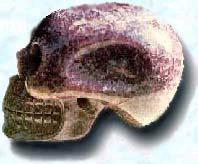 INSTALL ADOBE e-BOOK READER FIRST (for e-books-to read / to print / to hear)

NOTE: If you have any other Adobe software installed, either uninstall it first,
or open the Adobe Reader first, navigate to,and then open the audio or visual books on this CDROM.
| Windows XP | Windows 2000 | Windows ME | Windows NT | Windows 98SE | Windows 98 | Windows 95 | Windows 3.1 |
| Mac 7.5.3 | Mac 8.1 to 8.5 | | Mac 8.6 to 9.0 | | Mac 9.1 to 10.21 | MacOS 10.22 10-3 |
| Linux | Sun Solaris SPARC | IBM AIX | HP-UX | OS2 WARP |
| Symbian OS |
Available off-CD: | Palm OS | Pocket PC |
Click on appropriate operating system for your Personal Computer above.
When the process is complete, an Adobe Reader icon will appear on your desktop.
To open the Reader, or complete the installation for Palm OS devices, double-click on the icon.
You need to activate your Adobe Reader before you can download ebooks. In Adobe Reader, please go to:
Tools > eBook Web Services > Adobe DRM Activator. You will be prompted to sign in using a .NET passport to activate your Reader.
AUDIO PROPHECY e-BOOK VERSIONS (unsuitable for reading/printing)
[

Intro][

Book 2][

Book 3][

Book 4]


The Prophecykeepers Trilogy e-books (read and/or print):

PROPHECY KEEPERS: The Trilogy...
How to Prosper During the End of the World as You Know It

Visual Version Trilogy Introduction

Audio Version: Trilogy Introduction
(on the Adobe Reader tool bar, simply click View>Read out loud )
ANCIENT PROPHECY:
Encyclopedia of Prophecies of Peoples of the Eastern Hemisphere

Visual Version Trilogy Book One

Audio Version: Trilogy Book One
(on the Adobe Reader tool bar, simply click View>Read out loud )
EARTH MOTHER CRYING:
Encyclopedia of Prophecies of Peoples of the Western Hemisphere

Visual Version Trilogy Book Two

Audio Version: Trilogy Book Two
(on the Adobe Reader tool bar, simply click View>Read out loud )
ALL THINGS COMMON:
The Communal Way of Tribal Life that Jesus Taught

Visual Version Trilogy Book Three

Audio Version: Trilogy Book Three
(on the Adobe Reader tool bar, simply click View>Read out loud )
Journeys of the Crystal Skull Explorers
Written by Joshua & Desy Shapiro - Click Here to read it!

If you are interested in our more comprehensive e-book (including the prophecies involving the skulls), it will be available in February (we are shooting for a February 11th, 2004 date for our Grand Opening), please feel free to visit our website for more information or make sure you join our mailing list so you will be one of the first to know when its ready. Check it out at: http://www.crystalskullexplorers.com

Elder's Messages


| | |
| --- | --- |
| | A letter from Don Alejandro Cirilo Pérez Oxlaj - Wandering Wolf - Chief Mayan Elder |
| | |
| --- | --- |
| | A message from Willaru Huayta - Quechua Indian of Peru - Inka Spiritual Leader |
| | |
| --- | --- |
| | A message from Don Hunbatz Men - Mayan Daykeeper |




Highly Valuable Preparedness Information


Important: All materials on this section require the DjVu plugin.
| Windows | Mac OS X | Mac OS 9 | UNIX--an external link - so be SURE grab it now!|

Nuclear War Survival Skills By Cresson Kearney (Listen to Cresson Kearney sound file)
( Suppressed By The U.S. Government, Which Commissioned It! )
A Homemade Fallout Meter, The KFM - How to Make and Use It
Learn how to construct a "KFM:" or Karney Fallout Meter -- a fallout meter from household materials
- no batteries ever needed!

Emergency Rescue Training (Internet Link only - print out ASAP!)

It is a guide to emergency "spot" training of expanded
rescue forces by civil defense rescue cadremen who have
been trained in OCD-approved light or heavy duty rescue.

Expedient Shelter Design (Internet Link only - print out ASAP!)

You may be interested in seeing captioned photos of some of the practical filed testing upon which NWSS is based, today I had the enclosed copy made for you.

Fighting Chance: 10 Feet to Survival (Internet Link only - print out ASAP!)
The civil defense shelters recommended in this book would also protect the American people from fallout from nuclear power plant accidents, tornados, future chemical or biological accidents or warfare, and some types of terrorist threats.

Hebrew KFM Instructions (Internet Link only - print out ASAP!)

More Excellent Preparedness e-books


Easy Plant Progation (Must be connected to the internet when you click this link)

Food Storage FAQ
The New Three R's - Reconstruction, Recovery And Renewal


Antiterrorism

How To Survive A Nuclear Attack: Protect And Survive (Click, & Then Click "Open")

Home Security: How To Protect Your Family And Your Property (Click, & Then Click "Open")

How To Survive A Chemical Or Biological Attack (Click, & Then Click "Open")

Disaster Preparation Kit

Terrorism Incorporated: Profiles Of Terrorists (Click, & Then Click "Open")

Cast Iron Cooking (Click, & Then Click "Open")


Jungle Snafus... and remedies
All speeches have to do with the protection of either the American Public or the protection and equipping of the American Infantry Soldier. Rare pearls of wisdom from his career with jungle expedition starting in the 1930's.

requires Internet connection and download>>
Macintosh | Unix/Linux | Previous Windows Versions
1994 Kearny - Preventing Death in Nuclear War and the Jungle - about 1 hour
1995 Kearny - Malaria and Other Hazards-the State of Our Defenses- about 1 hour
1996 Kearny - Survival vs. Denial and Avoidance- about 1 hour
1997 Kearny - Overcoming Obstacles to Effective Civil Defense - about 1 hour

1998 Kearny - War-Winning and War-Losing: Equipment and Ideas - about 1 hour
1999 Kearny - Jungle Snafus, Remedies, Upcoming Nuclear/Biological/Chemical Snafus - about 1 hour



U.S. Military Survival Manuals
and many more on SELF RELIANCE Cd #2
U.S. Army Survival Manual FM 21-76
On SELF RELIANCE Cd #2
Multi-Service Survival Manual -
Survival, Evasion and Recovery
On SELF RELIANCE Cd #2
Communications
Install
Power Point Viewer first!
Databases


Food Storage Calculator (Click, & Then Click "Open")



Herbalism
Culbreth's Materia Medica - on The Self Reliance Files CD-ROM



Self Defense

Learn Pressure Point Self Defense


Strikes To The Head And Neck

The Iron Glove



Knife and Axe


Axe throwing

Distances

Grips

Hawk throwing

How to throw

John's throwing style

Knife throwing 1

The throw

Throw tomahawks

Tomahawk Targets

Training

US Army Manual Of Arms Sword

USMC knife fighting



The Survival X-Files
"Break the Glass" - Read In Case Of Terrorist Attack / Invasion / War



Preparedness Articles


11 Steps To Survival

A_Gas_Mask_For_Fumigating_Purposes

Attack On America

Basic Rescue Skills

Contamination_Of_Food_After_Nuclear_War

Fallout_On_The_Farm

Fight Depression

How_To_Make_An_Emergency_Gas_Mask

Nuclear_Weapons_Effects

Radiological_Defence_Officers_Course_Manual_1974

Radionuclides_In_Food

Removal_Of_Strontium-89 and Calcium-45 From_Milk

You_Will_Survive_Doomsday

Your_Basement_Fallout_Shelter

Above Ground Fallout Shelter

Biological Warfare FAQ

Body Armor for Mines

Capt Dave's Survival Guide

Civil Defense Shelters

Common Sense to being Prepared

Emergency Preparedness

Fallout Shelter Modified Ceiling

Fallout Shelter Tilt up storage

Government Bunker Busters

Homemade Fallout Meter

Israeli Protected Space shelters

National Security Emergencies

Shelter Plans Concrete Block

Survival Guns

The Granddaddy Of All Underground Storage Areas

You CAN survive doomsday



Pioneer Living Skills


Vital Skills And Equipment Articles

Herbal Medicine



Bicycles


Bicycle_Experiment

Bicycle Pedal_Powered_Generator

Pedal_Power


Biofuel


Biodiesel_- Alek Snew

Biodiesel_Glycsep

Biodiesel Make_Your_Own

Biodiesel_Make Your Own #2

Biodiesel_Meth

Biodiesel_Svo

From_Fryer_To_Fuel_Tank



Electricity


Alternator_From_Scratch

Alternator_And_Generator_Comparison

Alternator Test

Brakedrum_Update

Coil Arrangements

Forcefield_Low_Rpm_Disk_Alternator

Forcefield_Low_Rpm_Disk_Alternator

Homebrew_Wind_Generator

Microwave Generator

Wood Ax

Wooden_Low_Rpm_Alternator



Batteries


Ammeter

Complete_Battery_Book



Motors


Motor Alternator

Motors_As_Generators

Tape_Drive_Motor



Water


Forcefield_Microwater



Wind


Anemometer

Blade Design

Forcefield_Towers

Forcefield_Wind_Tips

One_Hour_Blade

Tail Mounting



Farming


Build_Your_Ark

Like_They_Used_To_Taste

Saving Seeds

The_Farmstead_Book 1



Machinery


Alternator Regulator

Blacksmithing

Float Switch

Gas To Propane

Led Conversion

Scythe Book

Simple Machines



Radiation


Measurement



Solar


Build_Your_Own_Solar_Water

Cold_Climate_Solar_Hot Water

Foldable_Family_Panel

Solar - Review Of Solar Cooker Designs

Solar7

Solar_Water_Heating - A_Do-It-Yourself_Guide



Stills


Building_A_Home_Still: A Step By Step Guide


Making_It_On_The_Farm


Build a home_distillery


Starting Your Own Wine Business


Alcohol_Fuel_Manual_Index

Alcohol_Fuel_Manual_01-02

Alcohol_Fuel_Manual_03

Alcohol_Fuel_Manual_04-05

Alcohol_Fuel_Manual_06-07

Alcohol_Fuel_Manual_08-10

Alcohol_Fuel_Manual_11

Alcohol_Fuel_Manual_12

Alcohol_Fuel_Manual_13

Alcohol_Fuel_Manual_14

Alcohol_Fuel_Manual_15

Alcohol_Fuel_Manual_17-18



Wild Food Recipes


Native American Indian Recipes



Miscellaneous Food/Water Info


Foods

Vegetables

Herbs

Recipes

Hunting

Gardening

Fishing

Purifying Water



Miscellaneous Other Information


Barter

Bleeding

Caching

Camping

C.P.R.

Drinking Water

Emergency Food Preparation

Electrolytes

F.E.M.A

Fire

Floods

Healing Power Of Herbs

Herbs In Clinical Practice

Homesteading

How Much Land?

Hurricanes

Landslides And Mudslides

Locksmithing

Looters

Map-Compass

Medicinal Plants

Nuclear Power Plant

Psychology

Raft

Setting Up A Group

Shelters And Camps

Survival Packs

Urine



SELF RELIANCE FILES


FEMA Civilian Emergency Response Training - CERT Training

Forbidden Knowledge

General Books for Background

Group Security

Military/Manuals

Nuclear/Biological/Chemical

Nukes

Pioneer Know How

Police State

PSYOPS-Interrogation

Radio Frequencies

Survival

Unarmed Combat

US Army Survival Manual

Makeshift Weapons (Use only to defend the lives of your family if invaded by a hostile foreign power)



The Book of Mormon
1830 Book of Mormon: translated by Joseph Smith, Jr. by means of the "Urim and Thummim interpreters" and later by means of a "Seer Stone." (Smith. led by an Angel, found the Plates near Palmyra, New York in 1820 - in the ground in a stone box - along with the "Breastplate" "Liahona" or "directors" and the "Sword of Laban" ) The book was addressed to the American Indians. Smith was instructed by God only to translate te plates and give the translation to the Indians and never to claim any gift but divine translation. He later claimed to be a "Propeghct, Seer and Revelator" and did not follow God's instructions and "fell" just as God said he would. He actually fell out of a window and was murdered by a mob by firing squad. Three other men actually witnessed the Gold Plates and thought they "fell out" with Joseph Smith, they never recanted their testimonies. This is an exact digital reproduction of the Original Palmyra Manuscript -- the earliest written translation -- of the "Plates of Gold" or the first "Palmyra edition" published at Palmyra, New York, in 1830.

1830 "Palmyra Manuscript" - Digitized copy of the original manuscript - not a copy of the purported "Book of Mormon" in use today by the L.D.S. and R.L.D.S. Churches -- this is the original - unmolested - book.




The totally unique Book of
Mormon "Weights and Measures" system...is still in use by Indians
in Guatemala today!