Prophecykeepers Internet Radio is a Native American operated non-profit foundation
and Congressional District Program endorsed by elders of the #1 Medicine Society
in North America, The Original Keetoowah Society, "Nighthawks"


WE ARE
THE WHITE ROOTS
OF PEACE COUNCIL

Mad Bear, Founder

SUPPORT THIS COUNCIL & SUPPORT PEACE...

It's Creator's only "Only Way Out" for us.

Are You "Walking The Walk" or Just "Talking the Talk?"

Put Your Money Where Your Heart Is...
and start Walking The Walk... then go get ceremony!
"Purification Day" is right around the corner...


This Week's Guest Is:



Bearheart
-MUSCOGEE CREEK-
-MEDICINE MAN-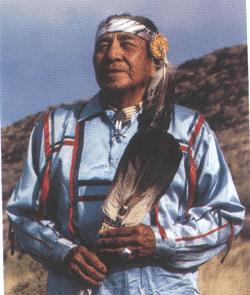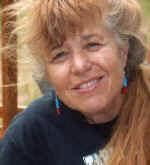 Regina Waterspirit-Williams, Medicine Helper

Website

This is Grandfather Bear Heart's first Prophecykeepers Radio Interview.

Other Honors
Past Director of Cultural Retention Program for Oklahoma Indian Affairs Commission for 20 years.
Keynote speaker for Indian Public Health Service and US Forest Service-Employee Development.
Prayed in the White House with President Harry S. Truman.
Ancestors: Trail of Tears.. Georgia, Alabama- marched to Oklahoma. His Great-Grandmother died on that trail.
Bear Heart was born in Okemah, Oklahoma, 1918.
He is a graduate of Oklahoma City College and Bacone College, an all Indian College.
He was called to be one of the spiritual counselors for the firemen and their families after the Oklahoma City tragedy.
He put down prayers with the Fire Departments at Ground Zero in Nov. 2001.
Bear Heart served on President Bush's Faith Based Initiative panel for the US Dept of Health 's WHEN TERROR STRIKES conference in NYC- 2001.
He represented Native American medicine people at the World Shamanistic Conference in Austria 1985.
He was the keynote speaker at the World Shamanism Conference in Garmish. Germany 2000.