Prophecykeepers Internet Radio is a Native American operated non-profit foundation
and Congressional District Program endorsed by elders of the #1 Medicine Society
in North America, The Original Keetoowah Society, "Nighthawks"


WE ARE
THE WHITE ROOTS
OF PEACE COUNCIL

Mad Bear, Founder

SUPPORT THIS COUNCIL & SUPPORT PEACE...

It's Creator's only "Only Way Out" for us.

Are You "Walking The Walk" or Just "Talking the Talk?"

Put Your Money Where Your Heart Is...
and start Walking The Walk... then go get ceremony!
"Purification Day" is right around the corner...


This Week's Guest Is:


Dottie Daigle
-The Lady in White-
-Wolf Clan, Cherokee Nation Southwest Township-



Sat 07.15.05 >>

THE SEQUEL TO the most authoritative book yet on Cherokee spirituality
...from Dottie D'aigle "The Lady in White," Wolf Clan Cherokee
Member of The White Roots of Peace Council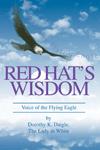 $10.95/paperback $6.00/ e-book
RED HAT SPEAKS: Voice of the Flying Eagle
Click image to read several free chapters!
From Dottie Daige's son Dale L.Gustavson, a novel of suirvival in the aftertime titled The Guardian, based on the teachings of John Red Hat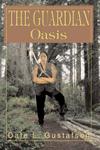 Book Description
In the aftermath of a cataclysmic event, the people of a secluded village must fight to survive under the intimidating government that controls the world.
He suddenly left the valley floor and headed off into the trees. It was daylight now, but he still had no sign yet that he was on the right path. He ran through the trees like he was born in the forest. He ran around bushes, under branches, jumped over fallen logs and rocks, and he ran as fast as his legs would carry him. All he could think about was that Brian needed his help.
A menacing one world government has taken control and has forced the remaining world populous to submit to their leadership. The inhabitants of a small hidden village called Oasis have chosen to isolate themselves and survive in a beautiful and secluded forested wilderness valley in the west.
David Knight, a Native American and guest of Oasis, is committed to helping people survive in this new and dangerous world. He developed his awesome, mystical powers to help others. But danger lurks on the outside, and there are those who seek to infiltrate Oasis and destroy it at any cost.