Prophecykeepers Internet Radio is a Native American operated non-profit foundation
and Congressional District Program endorsed by elders of the #1 Medicine Society
in North America, The Original Keetoowah Society, "Nighthawks"


WE ARE
THE WHITE ROOTS
OF PEACE COUNCIL

Mad Bear, Founder

SUPPORT THIS COUNCIL & SUPPORT PEACE...

It's Creator's only "Only Way Out" for us.

Are You "Walking The Walk" or Just "Talking the Talk?"

Put Your Money Where Your Heart Is...
and start Walking The Walk... then go get ceremony!
"Purification Day" is right around the corner...


This Week's Guest Is:




Sat 06.19.04 >>
Earth Thunder
-Wolf Clan Kituhwa Cherokee-
-Spiritual Teacher-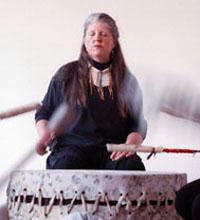 Her Website
Newspaper Bio

Chief of The International Communities of the Ochre
Founder - BeLoved Tasom and The Ancient Schools of Mysteries
Traditional Shaman of the Ochre Tribes
Past President Wolf Recovery Foundation
Member Behavioral Studies - Cambridge Massachusetts
Degree of Pyschotherapy
Founder - The Global Communities for 'Vital' Earth
Activist and Environomentalist
Wilderness Survival Trainer and Coach
Research support to many Universities and Health Organizations

Grandmother Earth Thunder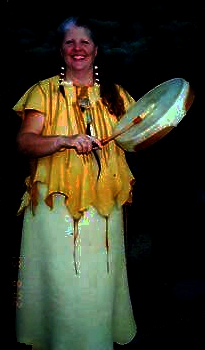 I offer to teach peoples of what wild-nature taught me and my families. I now live in urban Idaho and the Wilderness of Northern California. We have manifested ways to integrate these Wild Wisdoms into doable daily - worthiness, wellness, purpose, relationship, abundance, prosperity, service and seeking.
I offer Private Guidance by phone or email. Wilderness Retreats.
Certification in Indigenous Healing Wisdom.
I speak as a Thread Peoples. I am in privilege to work for our wild planet. I do not speak for other American Indian Peoples, I only speak of my families stories. I am Tsalagi, Kituwa Society, Etowah Band, a vessel of dreams of those who walked before, and empowered by Elders repository of Teachings. 35th generation-our roots are over a hundred thousand years of relationships to the movement now matured to be our GrandMother Earth and her wild families.
From birth to age 11 we lived so mountain-remote I did not know there were other humans living on our big planet.
Read More on her website.