Prophecykeepers Internet Radio is a Native American operated non-profit foundation
and Congressional District Program endorsed by elders of the #1 Medicine Society
in North America, The Original Keetoowah Society, "Nighthawks"


WE ARE
THE WHITE ROOTS
OF PEACE COUNCIL

Mad Bear, Founder

SUPPORT THIS COUNCIL & SUPPORT PEACE...

It's Creator's only "Only Way Out" for us.

Are You "Walking The Walk" or Just "Talking the Talk?"

Put Your Money Where Your Heart Is...
and start Walking The Walk... then go get ceremony!
"Purification Day" is right around the corner...


This Week's Guest Is:


Maria Gurule
-Shaman, Astrologer, Counselor-
-Pilgrimage Leader-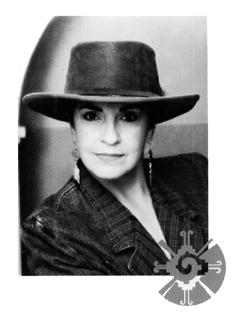 Website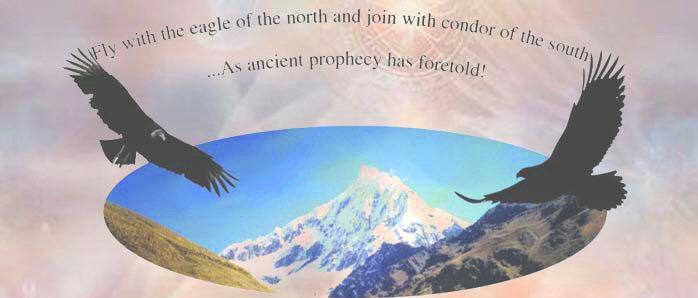 Quantum Quest Shamanic Journeys Welcomes You: Renowned International Shaman Maria Gurule has been leading spiritual pilgrimages since the early 1990's. Maria invites you to join her on a journey of a lifetime to experience the mystic, beauty, and spectacular sites that will inspire you and fill your Soul with awe. Our journeys are ecologically based in sacred communion with the powers of the Earth. These Pilgrimages are designed to awaken you to higher consciousness. You will gain knowledge, understanding and enlightment on this sacred journey that will change the course of your life.
Spiritual Pilgrimages – Shamanism
Connecting with Love - the Heart of Pachamama-Mother Earth
Our Journeys take you to the Domain of Spirit:
You will experience the living energies of nature and the timeless world of places of power. Forget, for a few moments, the problems of your life and create a new vision of renewal and excitement, where you will be filled with exuberant energy to express and create!
Join us as we travel to Sacred Places-Places of Power:
Our travel experiences are created with you in mind. Our unique travel programs offer you extraordinary value and unusual experiences that have uplifting and enduring qualities that are sure to enrich your life. The Star Knowledge Wisdom of Ancient Cultures will help you gain understanding of the places you visit. As a result you will return home with more than just souvenirs.
Our Travelers:
Our journeys are for the person who is seeking to get more out of life; or have a desire to fulfill their purpose upon the Earth. Then there are those individuals that want to reach for the stars of their greater destiny this journey will help you accomplish your goal. The journey is a discovery of a different you, our journeys help to reveal the hidden aspects of your being. You can walk away from our pilgrimages a changed person full of wonder, a pure heart, humility for the Divine, and Love and reverence for all life.
Benefits of Traveling with Quantum Quest Shamanic Journeys:
We select and oversee every aspect of your journey. We strive to provide you with the most wholesome, professional, and comfortable experience possible eliminating the uncertainty people have when traveling outside their comfort zone. Our host, tri-lingual staff, and providers are highly professional, attentive and trustworthy.
Quantum Quest offers extraordinary adventures for people who enjoy the diverse peoples of the Earth. Each expedition blends traditional Shamanic training through ceremony and ritual in natural beauty and the spirit of the sacred landscape.
Quantum Quest Shamanic Journeys: Offers more for your travel $$$ and the highest quality experiences, and extensive, sightseeing, at affordable prices. There are no hidden charges and instead, you will find hidden values.
Design a Journey for your personal pleasure or your group:
We realize that there are those persons that want a tour and not an Intensive Spiritual Pilgrimage. We can accommodate your needs. Quantum Quest has also established a new series of journeys that are for individuals or groups that want only their group to travel with them. E-mail Maria your requirements, number of people in your group expected travel date, and send a phone number so she may contact you, or call: (719) 219-3776, QQJourneys@adelphia.net