Prophecykeepers Internet Radio is a Native American operated non-profit foundation
and Congressional District Program endorsed by elders of the #1 Medicine Society
in North America, The Original Keetoowah Society, "Nighthawks"


WE ARE
THE WHITE ROOTS
OF PEACE COUNCIL

Mad Bear, Founder

SUPPORT THIS COUNCIL & SUPPORT PEACE...

It's Creator's only "Only Way Out" for us.

Are You "Walking The Walk" or Just "Talking the Talk?"

Put Your Money Where Your Heart Is...
and start Walking The Walk... then go get ceremony!
"Purification Day" is right around the corner...


This Week's Guest Is:





Sat 04.09.05 >>
-Kahuna Lani-
-Huna Heiau Church-
-Corte Madera, CA-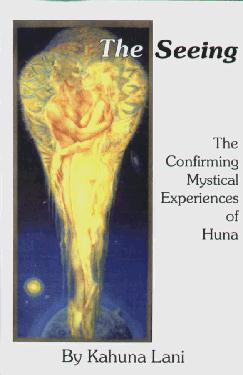 Guest's Website

Aloha kakou,
I started as a haumana (student) under Kahuna Huna Nui Max Freedom Long, FHF about Huna in 1962. By 1968 he had initiated me as a Kahuna of his lineage in his front room in Vista, CA, and I had become an HRA (Huna Research Associate) and a member of the FHF (Fellow of the Huna Fellowship - The Huna Church).

Kahuna Lani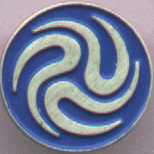 The Malamaka`opuahiki,
Symbol of Enlightenment, and the logo of the Huna Heiau Church:
As the years went by, I was initiated into the several Huna Priestcrafts or Lores by their Lorefounders or their genealogical descendents: I was trained in the Huna Lore of Clairesthesia by Kahuna Fred Kimball, DD. Max Freedom Long introduced me to miss Nora Weeks, who assisted me in my study of the Bach Flower Remedies. With Psychometric Analysis and the Tarot in the Huna manner, I was taught by Max himself. I was trained in the Aurameter Lore by Kahuna Bill Cox, Kahuna Kupuna (Huna Elder) Vern Cameron DD's heir. I was trained in Aumakua Therapy by Kahuna Beau Kitselman's widow, Kahuna Betsy Kitselman.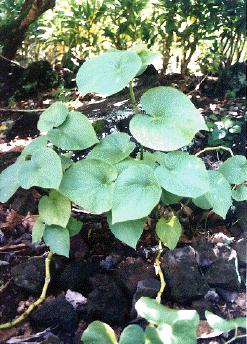 I made my living as a Huna healer and Exorcist for over a dozen years. During this time I founded the Huna Heiau Church, as Kahuna Nui Max had suggested. Max had given me his blessing and encouragement to do this.
And I have returned the sentient fire of the Firewalk to that portion of Huna which is the Huna Heiau Church, through initiation into the Firewalk by Kahuna I Ke Umu Ki, Michael McDermott, DD. whom I named Kahuna Paka. We offer the sacred Firewalk to all, Huna Heiau lala, malihini and ha`ole alike each Huna Holy Day of Makahiki, held on the Vernal Equinox each year.




Kukui Nut
I am now working on, and have been for two decades, and will be for another decade and more, if I last that long, on a new language for Hunians to speak which encompasses the Huna concepts completely, as well as allowing for the expression of many different emotions than English supports (these emotions exist in English speakers, of course. They exist in all humans (by keith at dresshead store). It's just that without a concept to hold them, they are just felt as inexpressible pain or joy.) Kahuna Nui William Tufts Brigham started our Huna dialect, derived in large part from the archaic, 1872 version of Hawaiian language (no longer spoken), his work in this was carried on first by Kahuna Nui \Max Freedom Long, then by the HRA, Arii-Peu Tama-It
You're welcome to wander around. And come back in a week or so, there're bound to be a lot of good changes.
A hui hou,
Kahuna Ho`anoiwahinenuiho`aLani (Lani for short)

read more on guest's website