Prophecykeepers Internet Radio is a Native American operated non-profit foundation
and Congressional District Program endorsed by elders of the #1 Medicine Society
in North America, The Original Keetoowah Society, "Nighthawks"


WE ARE
THE WHITE ROOTS
OF PEACE COUNCIL

Mad Bear, Founder

SUPPORT THIS COUNCIL & SUPPORT PEACE...

It's Creator's only "Only Way Out" for us.

Are You "Walking The Walk" or Just "Talking the Talk?"

Put Your Money Where Your Heart Is...
and start Walking The Walk... then go get ceremony!
"Purification Day" is right around the corner...


This Week's Guest Is:



Jason Leigh
-CHEYENNE/IRISH-
-UFO VIDEOGRAPHER-
-CLAIRVOYANT-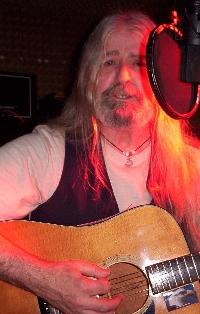 Website

This is Jason Leigh's secondProphecykeepers Radio Interview. He spoke about his fascinating life as a NASA Challenger Shuttle Program employee who saw the (the) disaster in vision and tried to stop it. He is a published Journalist, a Poet, a Singer/Songwriter with a Top 25 Indie album (From 'Unsigned Magazine') entitled, "Directions," a general raconteur and thorn-in-the-side of some "other" UFO researchers, and a famous UFO Videographer and UFO missing time experiencer. Perhaps you have paid to have seen his copyrighted video, because it was ripped off by Dr. Steven Greer of the U.F.O. Disclosure Project! Dr Greer's lawyer begged Jason NOT to sue, and Jason did not do so. Dr. Richard Hoagland once predicted that a certain Mars Mission lander, The 'Pathfinder,' would crash and Jason said it would not, but would rather be a very successful mission ... Jason was documented to be right while Dr Hoagland was wrong, and said publicly that he would publicly debate Jason on three different radio broadcasts, but oddly, Jason never got a call! Hmmm.Why hasn't the Host of Coast to Coast AM followed through with his promise to the public to have Jason on a show with Dr Richard Hoagland? You'll soon find out what happened to all of the money Dr Greer made off of Jason's copyrighted footage of the Texas UFO on the Disclosure Project!
Immediately after our interview, Jason emailed that he had visions of coming tornadoes and hurricanes: danger from the skies. Floods, landslides, it was as if he was there, just as in ALL of the visions The Great Spirit, God, gives him: even when predicting airplanes crashes (see the web site for the documents of proof: http://jasonleigh.org/prophecies1.html and follow the links to some of the Letters of Testimony) . . .
Jason was a 'thorn in the side' of MUFON: "which some of their Texas Reps wanted me to make up a story of an abduction, which 'they' stated they would handle ALL of the publicity on. I flatly turned them down, then they tried to dispel the footage, but by then it was too late, as I had already been up to New York City on a CBS talk show where the footage was shown worldwide and the CBS experts agreed it WAS 'something' from another world." Professor Jack Kasher was on the same show as was the video expert from Village Labs, Jim Delitoso (sic).
Jason is proud to have served in the U.S. Navy with an Honorable Discharge. (http://jasonleigh.org/vetissues.html).