Prophecykeepers Internet Radio is a Native American operated non-profit foundation
and Congressional District Program endorsed by elders of the #1 Medicine Society
in North America, The Original Keetoowah Society, "Nighthawks"


WE ARE
THE WHITE ROOTS
OF PEACE COUNCIL

Mad Bear, Founder

SUPPORT THIS COUNCIL & SUPPORT PEACE...

It's Creator's only "Only Way Out" for us.

Are You "Walking The Walk" or Just "Talking the Talk?"

Put Your Money Where Your Heart Is...
and start Walking The Walk... then go get ceremony!
"Purification Day" is right around the corner...


This Week's Guest Is:



Sat 06.12.04 >>
Yellow Horse Man
-PEACE ELDER-
-CEREMONIALIST-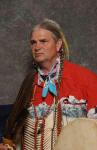 yellowhorseman

Return to the dream of peace:
one mind, one body, one spirit
with Creator.
His is always a message of peace
and the coming together of all
people as family.
Let us care for one another and
for Mother Earth

Yellow Horse Man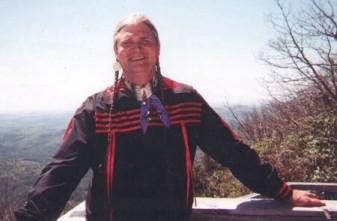 The Journey of Yellow Horse Man
Grandfather Yellow Horse Man has traveled to many places throughout the world as a Peace Elder, learning about healing and sharing his message of peace.
He calls his work "Medicine of the Heart," going back to the original instructions.
Yellow Horse Man was chosen by a group of elders to learn the many messages of peace. In 1988, he traveled throughout North America visiting hundreds of tribes. He claims to be no one special but through his teaching of
"Medicine of the Heart," he is able to bring together families.
He has spoken at universities, the Whole Life Expo, and traveled as a peace elder with a Maori elder from New Zealand. They traveled for four years doing ceremonies for peace. Their vision together was to reunite all the families of the world.
You learn from Yellow Horse Man by living every day in the present moment, honoring your commitments that you make regardless of how convenient or inconvenient . Living Every Day and trying not to harm what is in front of you, beside you, and behind you. Be aware of your actions.
Read More on his website