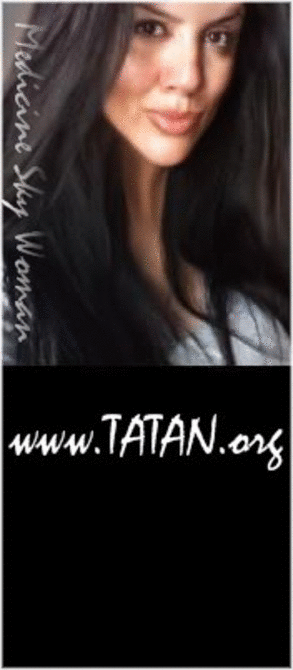 Medicine Sky Woman
-Angel to Angel Network-
-Website-



Medicine Sky Woman's anglo name is Loretta Mejia. She is founder of Angel to Angel Network.

Medicine Sky Woman says: "The Master's Hand is a comparison between man and horse and our relationship with our Creator God. What is learned is that as time progresses, the student will see how the Creator calls us, and then takes us through steps to bring us into HIS will and a relationship with HIM."

"As the trainer works with the horse, and as scriptures unfold, we hope the student will realize the similarities and see that, just as all horses are different and react to the trainer in a different way, all people are different. Some come to the realization that they need a Savior easily, while others choose to rebel and stray away from what God our Creator has to offer."

"In the end, God our Creator reveals HIS patience and LOVE by showing that no matter who you are (Native or not), where you come from, or what your first reaction to HIM might be, HE IS THERE just waiting for you to listen and accept…"

Listen Live Here Saturday Nights at 6 PM Pacific, 7 PM Mountain, 8 PM Central, 9 PM Easter Time

This show will be archived here free.