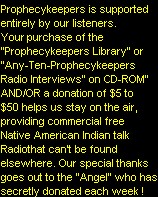 ON ALL PURCHASES... LOWEST MICRONUTRA PRICES ON THE PLANET!


Are You Looking to Excel the Sales in Your Practice an Additional 20% in the Next 30 Days?
Superior Products that Support Your Practice!
Give Your Patients the Advantages of
Optimum Daily Nutrition.
After years of scientific research Techmedica Health™ has developed cutting edge nutritional supplements that balance your body at the cellular level with zero side effects. Techmedica's products are formulated with carefully selected, natural ingredients and blended at the molecular level using a proprietary technology. Each product is designed to provide you with the essential nutrition necessary to address the root cause of disease.
Reports show that 90% of people using our products experience positive benefits.
Double blind placebo-controlled clinical studies on hundreds of patients reported significantly reduced symptoms with zero side-effects.
Over 70% of Techmedica's customers result from referrals and repeat buyers.
As a healthcare practitioner, you will appreciate the benefits that Techmedica Health's nutraceutical supplements can bring to your patients. Techmedica's patent-pending 12-step pharmaceutical-grade blending and extraction process scientifically blends the unique ingredients at a molecular level to maximize potency and absorption.
Techmedica Heath™ is the only company to

provide all eight glyconutrients in a straight

chain molecule.
This is the most potent and complete product of its kind in the world.
Nutratose™ is the first and only glyco-product to molecularly join together all eight "essential" glyconutrients, and now also includes the most potent phytonutrient blend ever achieved, in a non-isolated synergistic formula.
No other product except Nutratose™ has ever been received with such World Wide demand. NOW is the best time for you as a practitioner, to help us get the word out and make a difference. This is a great opportunity to affect lasting positive change in peoples' lives and in your bottom dollar as well.
To participate in this revolutionary new discovery, fill out your contact form below and I will contact you personally to help get you on the pathway to fast growth and prosperity. If you would simply like to learn more about Nutratose™, go to http://www.nutratose.com/ to read more on this amazing scientific achievement.
Personal Service
As a Techmedica Health™ practitioner, you will enjoy attentive personal service from your own knowledgeable, trained sales representative. Your sales representative can answer all of your questions and provide professional sales support to ensure your success. Don't forget to ask your sales representative about your drop-shipment and private label program.
Marketing Support
Techmedica's sales are booming and experience over 40,000 shoppers daily. Techmedica will help you to develop your new patients and assist you with market research in your area.
Your patients may have seen Techmedica's superior products advertised in mainstream alternative health magazines and trade publications like:
Ask about our Health Improvement Therapy program that is releasing in the Fall of 2006!
We will be attending the following trade shows/expos:
CAMEXPO - Complementary and Natural Healthcare
Hyatt Regency Century Plaza
November 11-12, 2006, Los Angeles, CA
Contact Form
* Name:
Profession:
Email Address:
* Telephone Number:
Address:
City:
State: Zip:
Comments/Questions:

* required
Call
+1 (800) 787-1150

to speak with a representative directly.

FDA Required Legal Disclaimer - These statements have not been evaluated by the FDA. This product is not intended to diagnose, treat, cure, or prevent any disease.