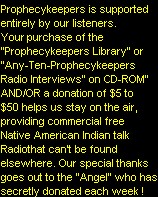 ON ALL PURCHASES... LOWEST MICRONUTRA PRICES ON THE PLANET!


Shipping Policy
Office Hours
Our corporate and shipping offices are open from 9am to 5pm Monday through Friday and are closed Saturday and Sundays. Our shipping office closed on all government observed holidays.
Shipping Policies
We use the US Postal Service exclusively for all shipping. Business days are Monday through Friday and on non-government observed holidays. Weekends are Saturday and Sundays. Orders placed before 2pm Eastern Time on a business day will ship out the same business day while those after 2pm Eastern Time on a business day will ship the following business (non-weekend) day. Orders placed on the weekend will ship at the next earliest business day which is usually the following Monday.
Overnight deliveries
We can not do overnight deliveries internationally, to a APO/FPO address, or to a Post Office Box. We can not do delivery on a Saturday. All overnight orders placed after 2pm Eastern Time will not ship out until the next business day. If you live in a rural area, overnight shipping can not be guaranteed.
International Deliveries
Customs restrictions and warranty issues prevent us from shipping to every international location. Customers are responsible for any additional customs fee. We can not ship overnight to international addresses. There is a straight $9.95 fee to ship to all international addresses.
Undeliverable Packages
All packages returned to us are issued a full refund. We can not re-ship orders that return to us as undeliverable. Customers are welcome to re-order the products again.
Order Fulfillment
We strive to fulfill your order correctly and quickly. In order to maintain the best service to our customers, we have several guidelines in our order processing.
Cancellations
Cancellations must be made before the order ships. If the product has not shipped, a refund will be issued by the same method of payment the order was originally charged. If a cancellation is placed after the order shipped, it is up to the customer to refuse the package or send the package back. Once the package is returned, a full refund will be issued, less shipping and handling charges. All refunds are processed within 5 business days. We reserve the right to cancel any order at any time.
Returns
We ask you to give our products a fair and complete test and for that reason, we ask you to at least use the products for 30 days.
The 100% refund policy does not cover the cost of shipping and handling but the product only.
Customers must call 1-800-875-0850 for customer service to get a RMA (Return Authorization Number) and this number must be displayed on the outside of the box. Packages sent to use without an RMA number will not be accepted and returned. We do not refund for the cost of shipping to our offices.
We strongly recommend returning packages to us through certified mail with a tracking number. If we did not receive the product back and the customer can not prove that the product is returned, we will not issue a refund. Proof of delivery can be the delivery confirmation number or signature as required by the USPS.
We only allow one return per product per customer. This is to prevent excessive returns. Customers can order as many products as they wish but we only allow one return for any particular product per customer.
Returns will be processed within 5 business days and a refund issued within 10 business days. Refunds will be issued in the same manner as the original purchase payment method. If this payment method is closed for any reason, we will issue a company check as a payment method.
International Orders
1. If your order is to be shipped outside USA, the standard shipping charge for all international orders (destinations outside USA) is just $9.95 and the delivery time varies between 7 to 21 business days but is usually much closer to 7 days.
2. Do not order items that are illegal to import into your country. Laws vary from country to country. It is your responsibility to check with your Customs office to see if your country permits the import of our products. Generally speaking, we have never encountered problems with customs when shipping to most countries worldwide.
3. If the package is seized by Customs for any reason and returned back to us, we will issue you a prompt refund, less the shipping costs. If it is not returned back to us, we can not issue you a refund. Most orders held by customs is for the purpose of charging import duties and Customs fees. We have had such troubles in less than 1% of our international shipments. If you are not sure, please contact the Customs Office in your country before ordering, as we are not responsible for such charges.
4. Prepayment is required. Payment must be by credit card.

FDA Required Legal Disclaimer - These statements have not been evaluated by the FDA. This product is not intended to diagnose, treat, cure, or prevent any disease.